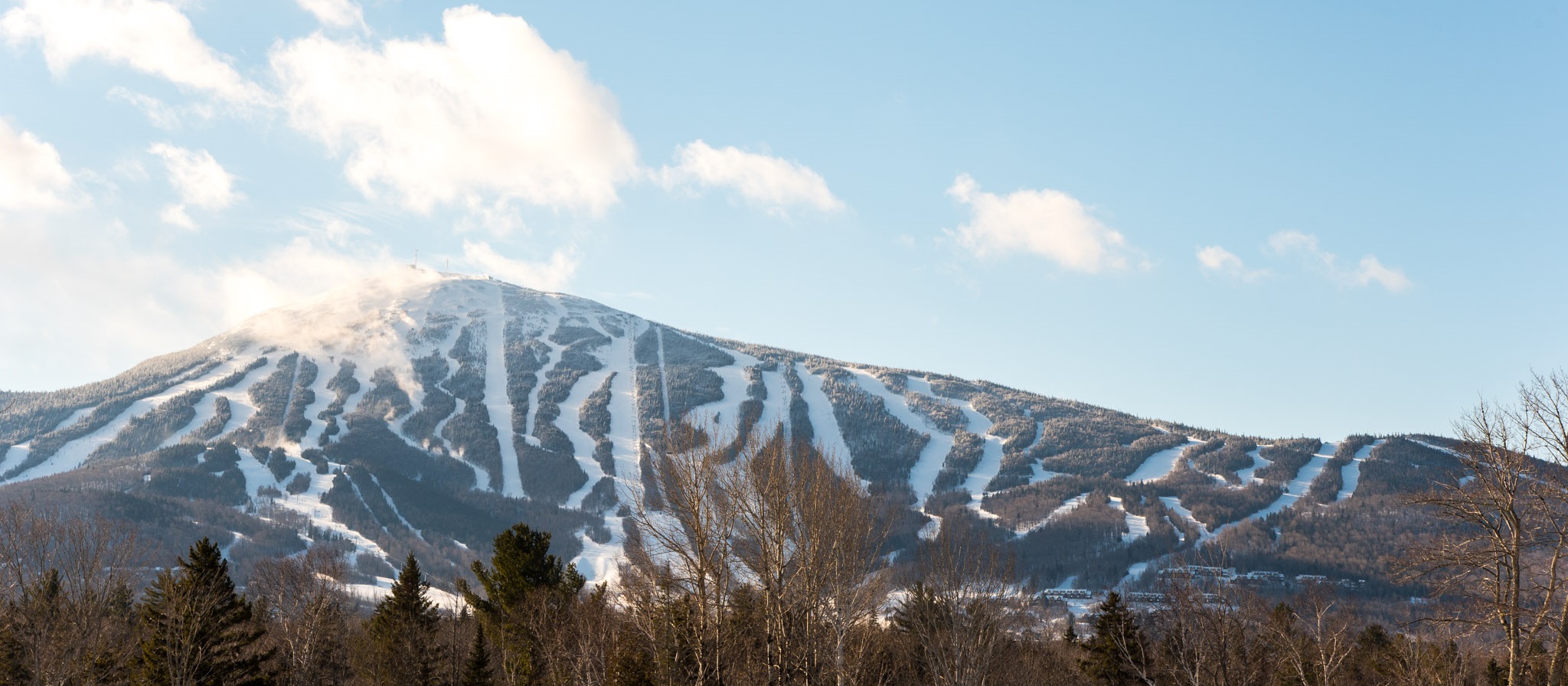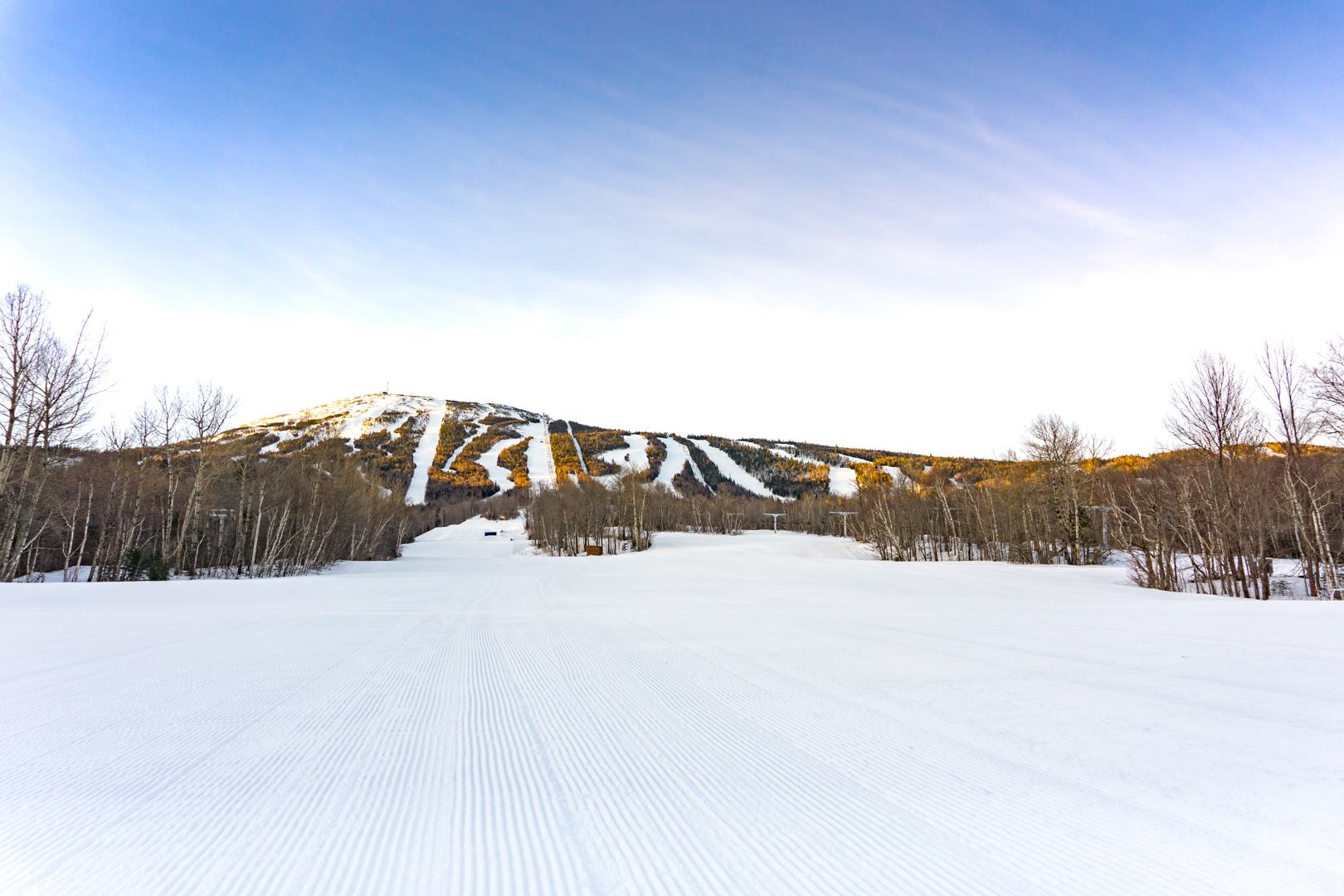 Sugarloaf (formerly Sugarloaf/USA) is a ski area and resort located on Sugarloaf Mountain in Carrabassett Valley, western Maine. At 4,237 feet (1291 m) Sugarloaf Mountain is third in elevation to Maine's highest peak, Mount Katahdin. It is the second largest ski resort east of the Mississippi in terms of skiable area, and the only lift-serviced above tree line skiing in the northeast. The Appalachian Trail crosses within 0.6 miles (0.97 km) of Sugarloaf's peak and the summit offers 360-degree views of Maine's western mountains and New Hampshire's White Mountains.
The first trail was cut at Sugarloaf in 1950 by the Sugarloaf Mountain Ski Club and a group of locals known as "The Bigelow Boys". Led by Amos Winter, along with Stub Taylor, they transformed the mountain into what is today one of the largest ski areas in the Northeast. The founding of the mountain was called for by the US ski association. They hired Pheous Sprague to find a mountain in Maine. Initially, they planned to have the mountain on the Bigelow mountain range, but when Flagstaff Lake was made the plans had to be scrapped. Phin Sprague then found Amos and Stub which knew of a mountain called Sugarloaf. Many documents relating to the founding and early years now reside at the Ski Museum of Maine in Kingfield, Maine. In the summer of 1950 Sugarloaf Mountain Ski Club was formed and club member Amos Winter and many volunteers helped cut the first trail up Sugarloaf Mountain, appropriately named Winter's Way. 
In August 2007 Sugarloaf was sold by American Skiing Company to CNL Lifestyle Properties, to be managed by Boyne Resorts. CNL/Boyne also purchased Sunday River, another Maine ski area owned by ASC.
Sugarloaf is home to three mascots: Amos the Moose, Blueberry the Bear and Pierre the Lumberjack. Amos' cabin is accessible off of the Moose Alley trail.
| OPEN TRAILS | LIFTS OPEN | SNOW DEPTH | NEW SNOW |
| --- | --- | --- | --- |
| 0/162 | 0/13 | '' | 0'' |