A number of new chairlifts have been installed or are being installed prior to the 2022/23 ski season. We've put together a list of all the lifts built in New England…
Attitash – Progression Quad
The Progression Quad is a new fixed-grip quad built by Dopplemayr that will replace the East-West double chairlifts on Bear Peak. This is the first of a couple lift replacements coming to Attitash, with owner Vail Resorts planning to replace the Summit Triple by the 2023/24 season. More…
Loon – Seven Brother's Quad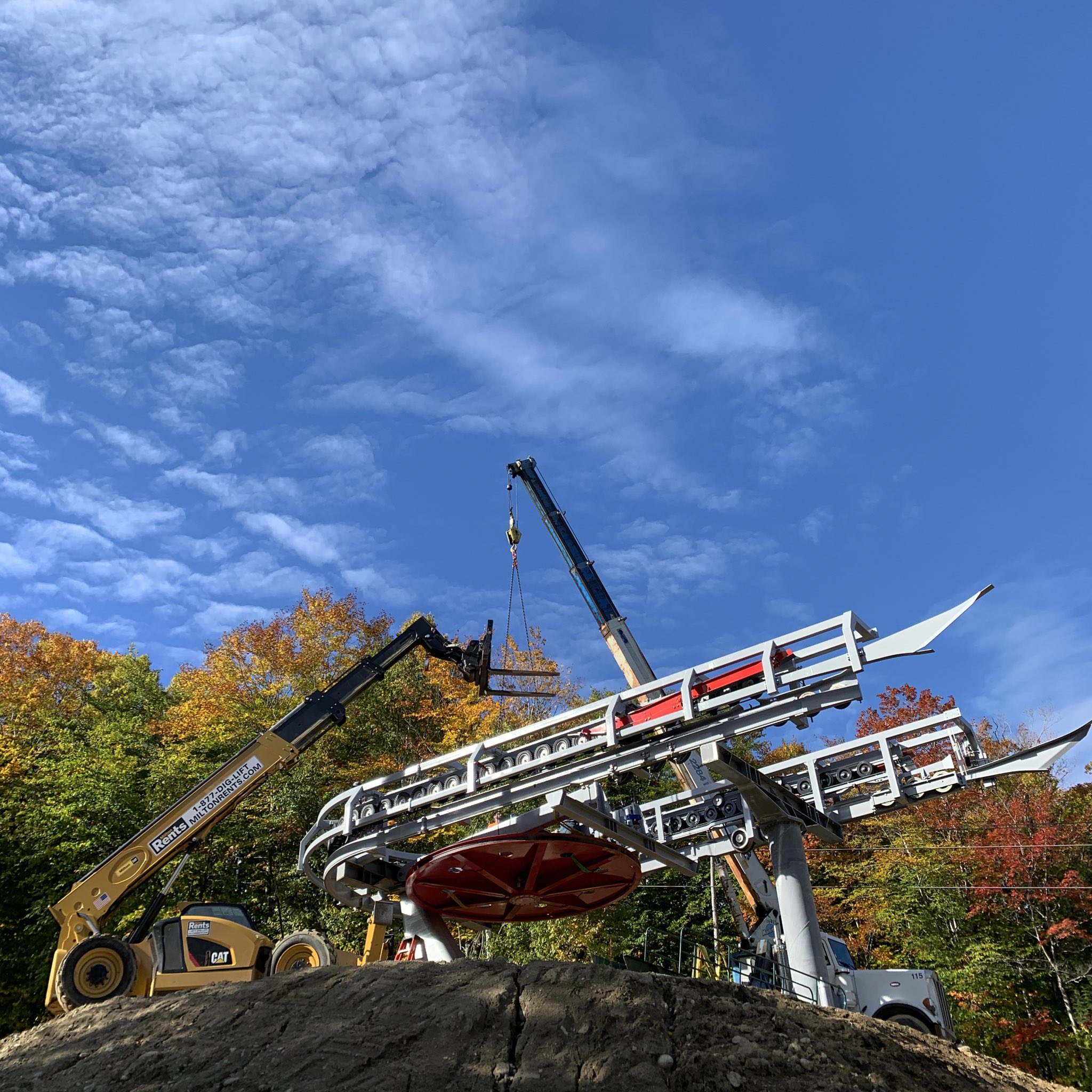 The Seven Brothers Express Quad replaces the old triple chairlift and is expected to increase uphill capacity significantly. The new chair is more than double the speed, reducing ride time by over 3 minutes. More…
Waterville Valley – White Peaks Six Pack
The White Peaks Six Pack is replacing the old White Peaks Express lift, and will increase lift capacity to 3,000 riders per hour. The lift also features bubble seats for those cold, windy days on the slopes. More…

Magic Mountain – Black Line Quad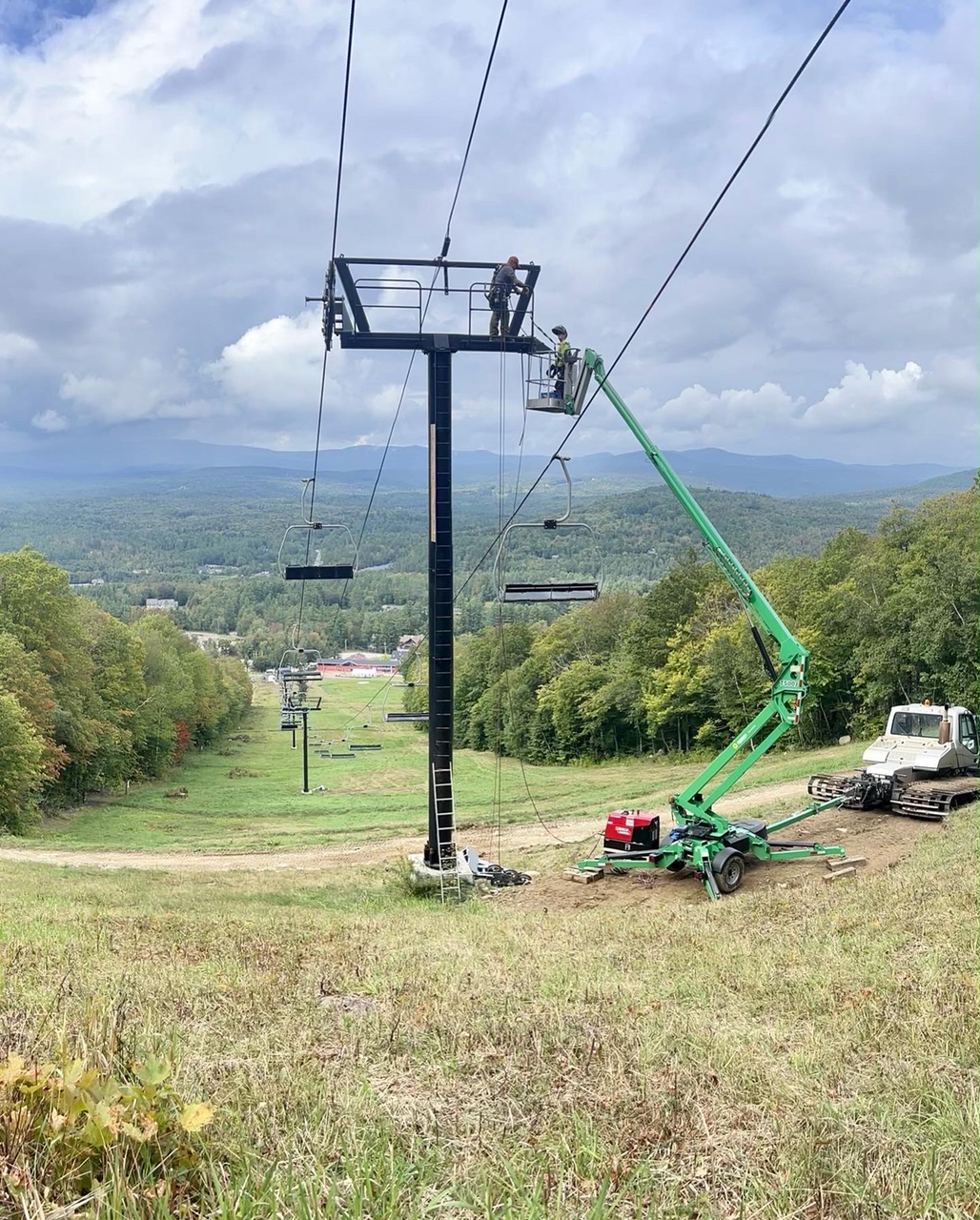 The Black Line Quad is a fixed-grip quad that replaces the old double chairlift. This lift will increase uphill riding capacity by 2000 riders per hour. More…

Mount Snow – Sundance & Tumbleweed Six Packs plus Sunbrook Express Quad
Mount Snow continues to increase rider capacity with 3 lift replacements for the upcoming season. The former Sunbrook Quad is being replaced with a high-speed quad, while the Sundance and Tumbleweed triple chairs will be upgraded to new six-pack chairs.
Catamount – Catamount Quad & Glades Triple
The old Catamount double has been replaced by a new fixed-grip quad for the upcoming season. A Glades Triple has also been added to increase rider capacity. More…

Saddleback – Sandy Quad
The Sandy Quad replaces the old Sandy Double chairlift, increasing rider capacity to 1600 riders per hour. More…

Stowe – Sunrise Six
The Sunrise Six-Pack is a new high-speed lift that will replace the old mountain triple chair.

Sunday River – Jordan Eight
The new Jordan 8-Pack is the fastest 8-person chairlift in North America. This lift is build by Doppelmayr, and features heated seats and bubbles. More…